Almerta Station is a family owned property and a unique destination in the Flinders Ranges. We are situated on the Boolcunda Creek 20kms north of Carrieton, three and half hours north of Adelaide. The station stretches from the Carrieton-Quorn-Road as far as up to the peaks of the Mount James Ranges. There are between 5.000 and 8.000 sheep grazing on our lands and we own a Shearing and Crutching contracting business.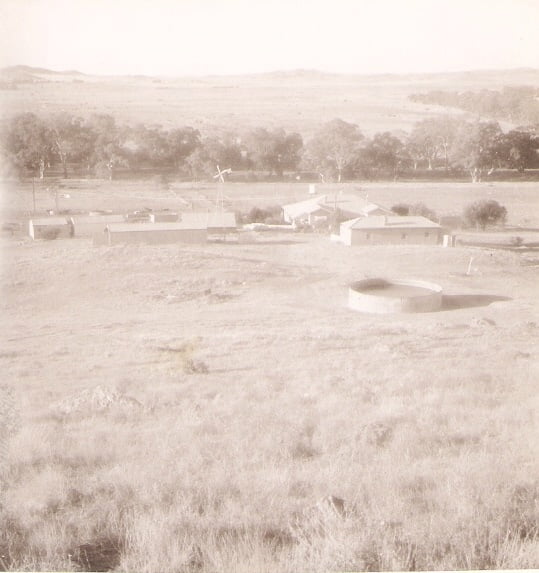 The Boolcunda Gum Creek runs along a grand old grid line, that was part of the ancient water ways of this country. It was part of an inland sea, which supported the aboriginal of the area, called Nukunu. Now it is a dry place that still holds the memory of that time and with the waterways being the song lines that cross this country. The song lines have anchor points which some call vortex or transition points. There is a such a point at Almerta, that is now known as the Bluff. It was a vantage point and an island in the time of the sea. The Gum Trees in the Boolcunda Creek are supplied by an underground water stream, so that they are green and healthy, even if the creek is not running during most of the year. There is a Billabong near our homestead and a large natural spring, that holds water the whole year round and is home to an abundant wealth of birds and plants.
In 1930 Arthur and Doris Rowe purchased the Almerta house block. They started to farm and live on the land with their three children. After them, their son Trevor (called Snow) and his wife Gabrielle Rowe moved in with their family of five children in 1981. When they moved to Carrieton in 2006, their son Patrick (called Paddy) and his wife Shane Rowe started to run the property with their three children Courtney, Jack and Eliza. Over time, a lot of amendments have been done to the original main house and the surrounding buildings. Our partnership structure includes Trevor (Snow) Rowe, Patricks dad, who was born and raised on Almerta station, and his wife Gabrielle.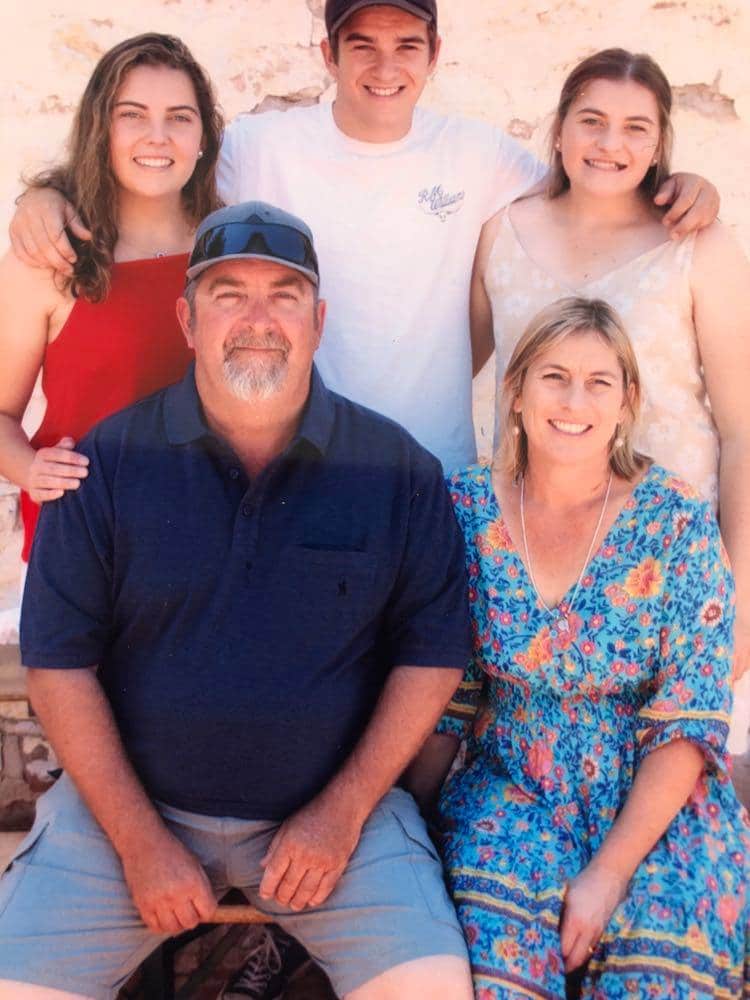 Our main enterprise today is still our Shearing and Crutching Contracting Business, that is servicing and travelling all of South Australia and New South Wales. We employ between ten to forty people weekly. Snow manages the main shearing team, that is working more than eleven months a year. Paddy manages the other shearing, crutching, lamb marking and mulesing teams, that work for ten months a year. This business has provided us with the cash flow to move forward and has given us the opportunity to make infrastructure improvements.
The second enterprise is our Grazing property. Almerta Station encompasses 38,000 acres of land with 5,000 to 8,000 sheep. Throughout the tough times we have been and still are leasing. additional 12,000 acres to sustain our main breeding flock numbers for the (hopefully) good years ahead. Having Snow's knowledge of over 65 years working in the sheep industry is very valuable, as he knows the history of what happens in good and bad years. This is important to capture for our business. Changed genetics over the past ten years have led to improvements in our wool, production and meat value.
As these enterprises have strengthened us over time, we are now able to move forward into Tourism, providing accommodation in our Shearers Quarters and camping opportunities on special spots on our property. We'd like to create another income, so that Paddy and Snow are able to spend more time with their families.