Perfect for large bookings, of families, friends or large groups sleeping up to 28guests. With additional camping an option. Almerta's Shearers Quarters accommodation is ideal for the people wanting to get out and explore without having to be bush camping!
Large multipurpose room and camp fires to get the full experience and see the beautiful milky way above. 
"A place where you can make memories and leave footprints"
Make memories you never forget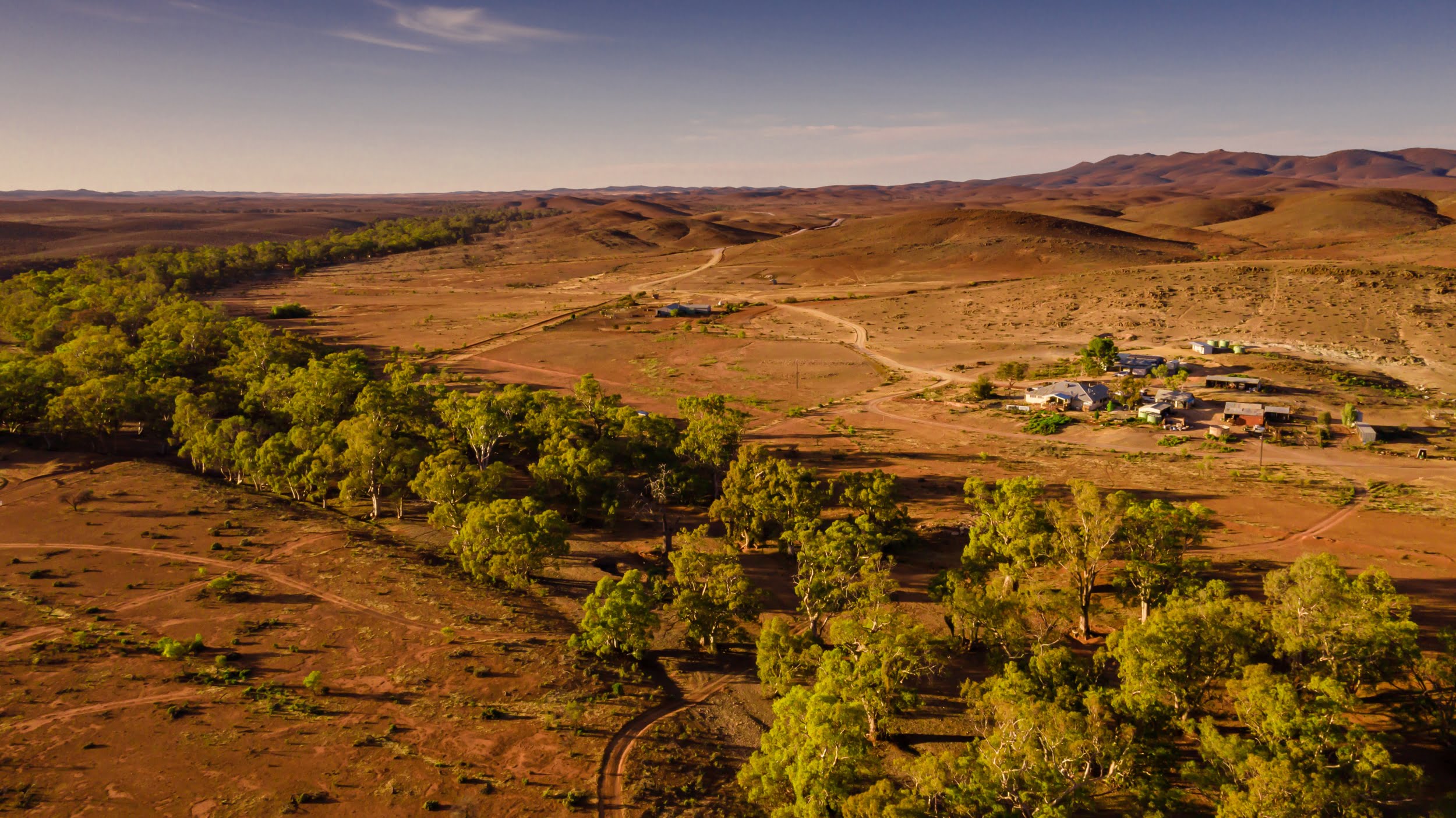 The quarters we provide for our shearers during shearing season are used to host guests during the majority of the year. They consist of three buildings.
Still retaining the authentic farm stay charm, the old building consists of a fully equipped kitchen with two gas stoves, a microwave and a large fridge/freezer. The dining room adjoining the kitchen has an open wood fire place to warm up those cold winter nights. The laundry next to the toilet on the front porch provides not only a washing machine, but also two showers and a large sink for hand washing. It is adjoined by shaded outdoor areas with a gas BBQ. Next to the dining area you can find a bedroom with a queen size bed. If you book this room as a couple, the whole building will be your private space.The main sleeping quarters include six different sized and equipped bedrooms suitable for families and larger groups, a large lounge room with a huge shaded porch area and an amenities block with three separate bathrooms.Just a few steps up the hill you can find a renovated Ecohut with two bedrooms, one with a queen size bed and the other with three bunks.There is a unique fire pit area cut into the hill above the Quarters. Top off a wonderful country experience with dinner and drinks around an open fire before bedding down.
$250 per night
includes up to 5 people
Minimum Booking $250 per night for 4 people
Adults $30 p.p.n
Children $17 p.p.n
Linen –  $15 Single /
per stay $20 Queen size
5 to 28 people
Attached Camping $20 p.pn
Ice
Firewood
Stubby Holders
Work Shirts
EKR candles
Rubi Red Resin products
Little Hemp Co products 
Shop Local from Local businesses
ASK FOR ORDER FORMS
Fruit & Vegie Orders
Meat Order Packages
Alcohol/ refreshment orders
*All orders will be here when you arrive – small collection fee will apply.
Activities:

 An activity sheet is provided in this folder or ask us for further ideas.

Fishing:

 Yabbies are present at the Natural Springs and the Waterhole. Nets can be hired from the office.

Picnic areas:

 The campsites on our property can be used as picnic areas, when they are not being used by campers. An additional picnic area with a toilet is located at the Natural Springs

Trails:

 Hike, cycle or drive and explore dry creek beds, see the wildlife and let your spirit run free. Refer to our Hiking and Biking Trails brochure to find the tracks suitable for your interests.

Shearing:

 When shearing is on the go we invite our guests to observe and will give explanations of the process at the Shearing Shed for your group.

Drinking Water

 available at homestead. Ask about the top up water for camping which can be organised.

Catering

: For small or large groups, weddings, birthday parties and special occassion.

Photography:

 Have a family or personal photo session while your here from Focus Photography – Lisa Stares 

General shopping:

 Fresh fruit, vegetables, meats etc. can be purchased by us locally and put in the fridge ready for when you get here.

BBQ:

 We provide wood for the fireplace in the dining room, the Barbecue and our outdoor fire facilities. We can also organize picnics/BBQ's at the waterholes.

Laundry:

 Wash your clothes in the washing machine that is provided in the Laundry/Kitchen/Dining block.

Linen:

 We provide quilts with covers, pillows with cases, sheets and towels on request (one off fee).